Let's spend high quality time with our kids
Our kids are surrounded with popular culture, reality show celebrities are attacking from any possible source; social networks are becoming the mainstream source of communication and even professional sport is promoting wrong values more often.
And what about the information? Billions of information are one-click-away but are those information are proper ones? Do they know how to interpret information? It seems to me that we are growing next generation by letting them to believe that all they found on internet is knowledge per se.
And we see the results. Our kids are believe in instant knowledge, their idols are all people who has money (no matter what they are doing), they communicate in virtual world and very often they doesn't understand why is important to say 'hello' when you meet somebody you know.
Who is a quality?
It's a true. We are in mess, globally.
We, parents, are chronically busy and it seems that time is sliming trough out fingers. We need to balance between stressful professional life and everyday logistics at home. We are forced to make our own routines to be able to survive. While we are busy and under stress and but we have magical solution which helps us very efficiently disconnect our children (do not ask, do not talk, stop running around) and give them distraction-multimedia devices, so they can entertain, learn, read and communicate.
But, what we can do?
I strongly believe that we are able to change our daily routines. Take a break, turn around and realize that the most precious thing that we have is a time. Present time! Is up to you to decide- how you would like to spend it.
Our role, as a parents, is not just to provide for families and maintain basic logistics. We are doing the most important task- growing next generation of people who will shape the future World very soon.
So, let's spend some high quality time with our kids. Let's encourage our kids to ask questions, search for answers and be ready for lifelong learning process.
Blog will be dedicate to share ideas and receipts how you can spend high quality time with your kids. Foe example, you can prepare meals together, and do experiments at the same time. We are going to help with instruction.
Stay tuned!
Photos: Me and my 3 kids (9, 6 and 2-years old) are baking saffron bread (Lussekatter in Sweden). Spending high quality time together, talking about baking traditions, saffron plant origin (Saffron crocus) and distribution; learning by experiment about yeast biology and - at the end we have our own tasty product.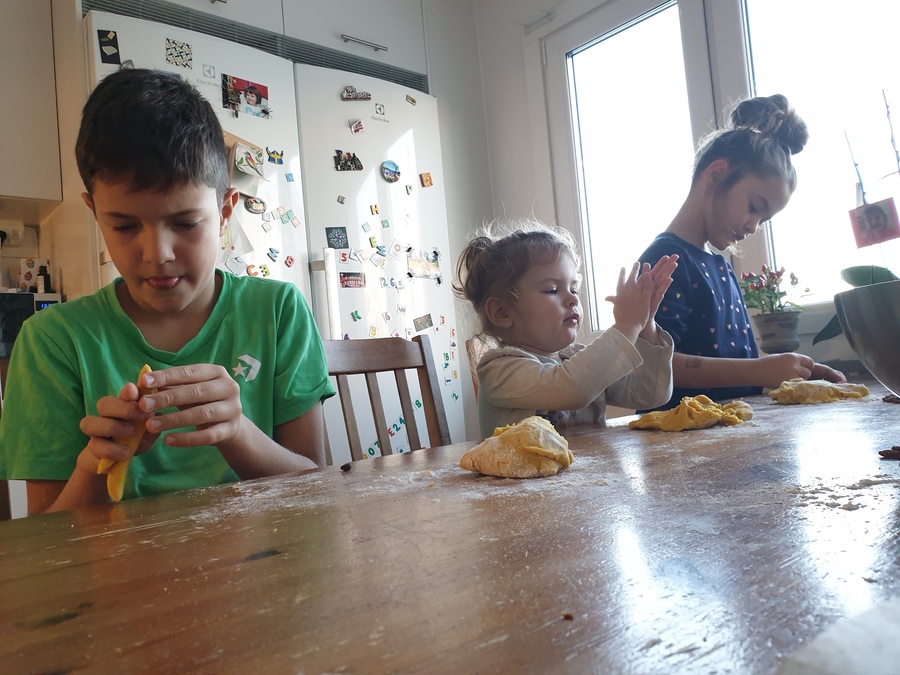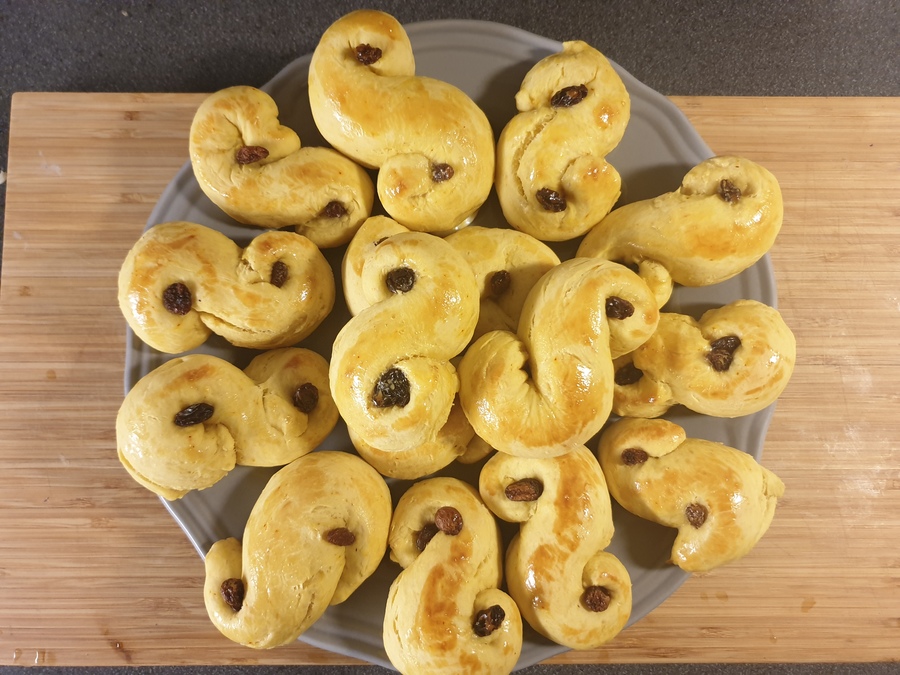 Here you can read how Universitetsläraren shared what we do:
https://universitetslararen.se/2019/05/28/hon-vill-na-ut-med-vetenskap-till-barn/