Warm welcome to C2 Lab CLUB!!!
C2 lab = (curious + creative) x kids
Our aim is to inspire kids to think outside a box and to ask question and search for the answers by doing experiments. We inspire parents to spend quality time with their kids, too.
The PLAN is to spark curiosity, facilitate creativity and offer age-suitable science background explanations about every-day-life things.
HOW? We have created the project which is feasible to perform in your Kitchen lab and supply you with WHY (scientific background) and HOW to do it.
Every project we develop is designed by experts and tested by kids. It's going to be seriously fun, we promise!
The key areas we explore in our projects: natural sciences (biology, physics, and chemistry), humanities and social sciences (history, geography, anthropology, economics, art and culture, tradition).
Scientific applications: technology, biotechnology, food preparation, food production and sustainability, recycling upcycling and zero-waste concept
How does it work?
1. Fill in the form
2. Twice per month (every second Thursday) we will supply you with surprise experiment to your Inbox!
Why on Thursday?- Because on Thursday are super close to Friday but you still have enough time to buy ingredients and to advertise the plans for the weekend to your kids.
Why online? –Because it is efficient and fast, and we reduce CO2 footprint by a avoiding resource usage for packing experimental kits (plastic, paper etc.) and their shipment (transportation).
3. Serious Fun! Active learning! Quality time with kids!
Please do share your results with us #scimarkt #c2lab
Pricing
Extra BONUSES for members:
You become Part of the global creative parenthood community
10% OFF on Birthday parties and all our online and offline events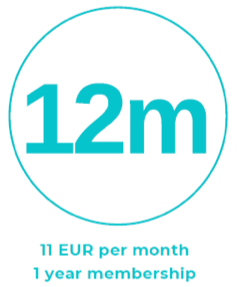 10% OFF on all experimental kits in our Web Shop